Terms and Conditions
1. ORDERS AND PRIVACY POLICY
When ordering goods you will be asked to provide your valid identification data (name, mailing and billing address, telephone number, email address). These data are very important to issue a tax receipt and delivery. Seller is not responsible for problems caused by placing non-legal or incomplete data, particularly when the telephone contact will be missing.

 
2. CONFIRMATION OF ORDER
After receiving an order, we will send you an email confirmation or we will contact you by phone.
3. CANCELLATION OF ORDERS
You can cancel your order within 24 hours, please write us an email to our email address info@nebex.sk.
4. SHIPPING AND DELIVERY TIMES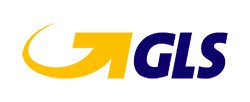 We deliver our goods to whole Europe. We use GLS - high quality parcel service provider. They deliver our products usually in 7 days, but sometimes it takes longer. We distribute our products to many countries so we can not guarantuee exact time of delivery, because it changes from country to country. Fastest delivery times are to Hungary, Austria, Czech Republic, Slovenia and Romania. We will write you a parcel number so you can track a package online.
 
Delivery fees are based on country of delivery and weight of package. After receiving an order we will contact you and write you delivery fee to your country.
5. PAYMENT
we will receive an order from costumer
based on country of delivery and weight of package we will write you delivery fee
then please pay an amount per order (internet banking)
after receiving your payment we will send you your goods to your address
ACCOUNT NUMBER (IBAN): SK09 0200 0000 0029 3137 6451
NAME OF ACCOUNT: NEBEX S.R.O.
Juzna 46
949 01 Nitra
Slovakia
NAME OF THE BANK: VSEOBECNA UVEROVA BANKA a.s.
Mlynske Nivy 1
829 90 Bratislava
Slovakia
SWIFT CODE: SUBASKBX